Ottawa Rooftop Grease Containment
Kitchen Exhaust Cleaning Specialists
Commercial Cleaning Service
*** We are NFPA #96 CERTIFIED Kitchen Exhaust System Cleaning Company.
*** We provide Health & Safety CERTIFICATE as per NFPA 96 code, before and after pictures will be provided upon completion of work.
*** WSIB and Liability Insurance will be provided before the start of work.
We Have The World's Most Awesome Clients










Rooftop grease containment is extremely important for restaurants because the grease and oil released from rooftop kitchen exhaust fans are detrimental to almost any roof membrane. The grease can quickly build up and cause serious damage to the roof, leading to leaks and other problems. A good roof containment system will catch the grease before it has a chance to do any damage, keeping your roof in good condition for years to come. In addition to protecting your roof, a good containment system will also help to keep your energy bills down by preventing heat from escaping through the roof. This is just one more reason why it's so important to make sure that your restaurant has a good grease containment system in place.
The Repercussions of Contamination Caused by Roof Grease
Although the responses of various roofing systems to grease contamination will vary, there is one thing that all of these responses will have in common: harm to your roofing system. After extended contact with fats and cooking oils, bituminous roofing materials, such as built-up roofs, tar and gravel, and the like, will become pliable and sponge-like, and will finally degrade to the point where they have the consistency of jelly. When they are subjected to grease and fats, certain thermoset roof membranes, such as EPDM, can bloat and degrade over time. It is possible for seam adhesives and tapes made of EPDM to lose their bond and break, which would result in the roof failing.
When they come into contact with grease and oil, certain thermoplastic membranes will blister. The manufacturer guarantee on your roof may be voided if it becomes contaminated with grease. The vast majority of manufacturers do not provide coverage for damage brought on by contamination with grease and oil. In the vicinity of exhaust fans that expel grease and oil, several producers of roofing materials stipulate that a sacrificial layer of membrane or coating be applied first.
Some thermoset and thermoplastic membranes are more grease and oil resistant. This is useful when developing a new roof system for a restaurant or other structure that emits oil onto the roof. However, keep in mind that this simply provides additional protection against the impacts of grease on your roof; you need still have a grease containment technique in place.
Ottawa Rooftop Grease Containment
Grease containment comes as a standard procedure in most commercial kitchens and is used to protect the environment from fat and oil leaks. At Ottawa Rooftop Grease Containment, our focus is to provide high-quality and durable containment equipment. We also offer custom designs to suit any requirements.
Grease containment is a process that involves the installation of grease interceptors or traps in commercial kitchens to trap oil, fat, and other cooking byproducts. The collected substances are then transferred to a rendering plant where they can be recycled or turned into animal feed or fertilizer.
Ottawa Rooftop Grease Containment offers the city's most comprehensive range of containment options, i.e., gutters, boxes, catchers, and interceptors. We use a variety of materials for our containment products, including stainless steel and carbon steel, along with a range of tank sizes starting at 300 gallons and going up to 10,000-gallon tanks.
Our custom design options mean that you can get a system that is tailored to your needs. Whether you require a small in-line interceptor or a large tank for your rooftop or parking lot, we deliver a solution that meets the requirements of your facility.
You don't have to look somewhere else since we also have extensive experience in grease containment maintenance and repairs. Our team is well-versed with local regulations and will ensure that your system stays compliant for as long as you own it.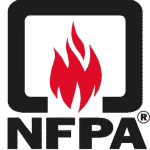 Our Fully Trained Service Technicians Follow The NFPA 96 (National Fire Protection Association) Standards for Hood & Kitchen Exhaust Cleaning.
Get Your Free Hood Cleaning Estimate Now!
Ottawa Grease Containment System
Are you looking to improve your grease containment system in your facility in Ottawa? Have you been concerned with the grease and grime coming from your commercial kitchen? If you feel like it's almost impossible to keep the grease and grime out of your kitchen, you need a better solution for your restaurant.
Our Ottawa grease containment system is designed to reduce the risk of stress with messy floors and greasy walls. Most importantly, an effective grease containment system will prevent the likelihood of a fire or other accidents.
Our system features durable grease interceptors and traps meant to catch the grease before it has a chance to enter your facility. This prevents clogs, so you get to run your business without worrying about messes or contamination.
If you're ready to improve the safety and efficiency of your commercial kitchen, contact us today to learn more about our Ottawa grease containment system. We have more than enough options for you. We can even send a team over at your convenience to install the system and show you how it works.
If you're unsure what your commercial kitchen needs, we will tailor a grease containment system that works perfectly for you. And yes, we offer it because we can. You will not find a better Ottawa grease containment system anywhere else!
Ottawa Grease Containment Systems
When it comes to grease collection, Ottawa grease containment systems offer perks that you don't usually get from in-ground grease interceptors. This system captures both floating and settling solids, so you don't have to worry about draining the system as often while still ensuring that everything is removed safely and quickly.
Another benefit of using Ottawa grease containment systems is that they're easy to install in your restaurant or commercial kitchen. Since we custom-design them for your space, you don't have to worry about having to retrofit or trying to figure out how they will fit in your kitchen. 
You also get to choose a size that works best for your kitchen needs, so there won't be any wasted space or room taken up by the system.
Our grease containment systems are made from durable and high-quality materials. You can also pick different sizes to meet your requirements easily.
Furthermore, these units have been designed with various features such as the presence of vents for aeration and an attractive colour scheme for better visibility during your normal day-to-day operations.
So, as you go about your daily grind in your commercial kitchen, allow us to take care of the grease containment and collection for you. It's not just about complying with Ottawa's strict regulations, but it's also about making your kitchen a cleaner and safer workplace.

Ottawa Commercial Kitchen
Grease Containment System
A grease containment system protects your business in more ways than one. In a commercial kitchen, the exhaust hoods are designed to remove smoke, steam and heat from the cooking area. But these hoods bear the grunt of holding in grease and smoke 24 hours per day, seven days a week. As such, they're more vulnerable to the grease that backs up due to poor maintenance.
If the hoods are clogged or covered in greasy residue, it can affect the level of performance. That's where the Ottawa Commercial Kitchen Grease Containment System becomes quite valuable. It's designed to ensure that your exhaust hood system is protected and it keeps the grease from piling up, keeping the kitchen clean and free of hazards, especially for employees.
Not only does the grease containment system keep your commercial kitchen clean, but it also protects your business from fines. Ottawa requires that hood systems be cleaned at least once a year. If you don't clean up the grease on time, you could face consequences for not adhering to regulations.
Did you know? Ottawa Commercial Kitchen Grease Containment System also offers a line of non-toxic cleaning products which are effective with relatively little use. We also offer a service which cleans up the grease from your exhaust hood system. Our team is not only highly trained in commercial kitchen maintenance, but also uses state-of-the-art equipment.
Ottawa Restaurant Rooftop Grease Containment
All commercial kitchens with a rooftop exhaust fan are legally required to have an effective grease collection system installed, as stated in the NFPA 96 fire code. In Ottawa, we have been working with a wide variety of commercial kitchens, from small mom-and-pop shops to more established restaurant chains, who are looking at new or upgraded rooftop grease containment systems.
When it comes to finding a sensible solution for your kitchen, there are some important things to factor in. The first is size – the NFPA 96 code states that the ideal Ottawa Restaurant Rooftop Grease Containment must collect at least 90% of the grease generated by your kitchen. The second is material – you will want to select a product that can easily be cleaned and deodorized while being resistant to physical damage in case anything falls on it or if there is any roof leakage.
The advantage of our modern Ottawa Restaurant Rooftop Grease Containment system is that we offer a wide variety of sizes to accommodate any commercial kitchen, from small coffee shops to large-scale food processing plants. This makes it easy for you to upgrade your existing rooftop grease containment system as your business grows and expands, or simply replace one that is starting to show its age. A lifetime guarantee is thrown in as well, and we have a team of expert technicians who can easily install your new system whenever you need it.
Rooftop Grease Contamination
& Safety Issues
Concerns Regarding the Health and Safety of Rooftop Grease Contamination
The pollution of roofs with grease might potentially provide dangers to people.
1) Fall dangers might result from grease and oil being present on your roof top.
2) The presence of animal and insect infestations on your roof may be caused by grease pollution.
3) The presence of grease and oil on your roof raises the potential for a fire danger and may also violate the local fire and construction rules in your area.
4) You are potentially putting yourself in violation of health and safety codes. Grease and oil can pollute water that runs off of the building and into the sewage system or into the grounds that are next to the building.
What exactly should I do about the grease that has contaminated my roof?
What exactly should I do about the grease that has contaminated my roof?
The most effective method of protecting your roof is to stop grease and oil from ever getting there in the first place. In the event that grease pollution is already present on your roof, the heavy deposits should be removed, and after that, the region should either be cleaned or removed and replaced with a new membrane.
The primary focus should be on prevention in this regard. There are a few different approaches you may take to stop grease and oil from causing damage to your roof.
Collection Type Buckets or Catch Basins/Pans
The placement of a catch pan beneath the exhaust hoods is one approach that may be used. However, this procedure is not particularly successful and does not always assist in preventing grease and oil from reaching the roof membrane. These catch units need to be inspected often and emptied on a consistent basis.
Catch pans are notorious for being prone to developing leaks, which can lead to overflowing. These devices, when they become full with rainwater, have the potential to release some grease and oil back onto the roof. Catch pans that are equipped with lids perform their functions more effectively and prevent rainwater from entering.
People have even been spotted either connecting buckets to the exhaust or just placing buckets beneath it in order to collect the grease that overflows from the exhaust. This is not a course of action that we endorse!
Integrated Receptacle
for Containment
Integrated Receptacle for Containment
The majority of ventilators and exhaust fans come equipped with a catch container that may be located either behind the drain spout of the fan or all the way around the curb itself. These devices are designed to collect grease and are mounted directly to the unit where it is used.
The difficulty with using this approach is that the devices that are supposed to do the work are notoriously difficult to clean, maintain, and put in place. As a result, the method is not always successful.
There are many occasions in which they are allowed to overflow, and then a tiny container is placed beneath this device in order to capture the grease that overflows over the roof. This is a common practice.
Units for the Containment of Filtered Grease
Installation of a grease containment system with replaceable filters, such as the Grease Gutter and Grease Gutter SideKick systems from Omni Supply and the Grease Terminator 2 system from Loren Cook, is yet another method for controlling grease contamination on your roof. These systems are available from both companies.
These containment systems have filters that are simple to change and are designed to collect fat-based grease and oil. The filters are perforated so that moisture may travel through them, but the grease is retained in the filters themselves. These systems are not only space-efficient but also durable, making them less susceptible to damage from rooftop sellers.
In addition, some filters have skins that are resistant to UV rays, while others have been treated with enzyme neutralizers, both of which help to lessen the damaging acidic qualities of grease, so providing further protection for your roof. Both the installation and maintenance of these kinds of devices are simple.
Final Thoughts on
Grease Containment
Every one of these approaches is effective, despite the fact that some of them demand more frequent maintenance than others. If your kitchen has a large capacity and you use a lot of cooking grease, you might want to look into purchasing a system with a bigger capacity, such as the High Capacity Grease Gutter. For some people, a simple catch pan is all that is required.
But as you can see, even if you choose one of these techniques, you will still need to perform routine maintenance on it. Any roof that has units that emit any substance onto the roof ought to be given high importance and inspected on a consistent basis. Regular maintenance is required for all grease containment systems to guarantee that they are operating effectively. The grease traps and catch pans need to have their contents emptied on a regular basis, and the grease filters need to be updated at least twice a year.
Again, we just cannot emphasize this point enough… Performing routine maintenance on your roof is essential if you want it to last for a longer period of time and function more effectively.
When there is such a valuable asset at risk, the relatively low expenses of routine maintenance will almost invariably surpass the price of needless repairs and premature roof replacement. You wouldn't buy a pricey automobile and then skip changing the oil on it, so you shouldn't overlook the condition of your roof either.
What People Are Saying
See what our customers are saying about us
They do great work and my kitchen hood is super clean again. Thank you
We hired Ottawa Hood Cleaning to clean our kitchen exhaust hoods. Ali and his team are amazing to work with. From the time we called and booked our appointment to the time the service technicians showed up these guys are true professionals. Thank you
Can't say enough good things about Ottawa Hood Cleaning. They know the restaurant business. They know what restaurant owners want and need. They kept the kitchen disruption to a minimum and were in and out within half a day. Great work. Thank you
Ottawa Hood Cleaning Areas Served