Ottawa Exhaust Fan Hinges
Kits for Upblast Fans
Kitchen Exhaust Cleaning Specialists
Commercial Cleaning Service
*** We are NFPA #96 CERTIFIED Kitchen Exhaust System Cleaning Company.
*** We provide Health & Safety CERTIFICATE as per NFPA 96 code, before and after pictures will be provided upon completion of work.
*** WSIB and Liability Insurance will be provided before the start of work.
We Have The World's Most Awesome Clients










Ottawa Exhaust Fan Hinges
Hood Grease Removal Devices in Ottawa Exhaust fan hinges (kits) prevent your exhaust fan from getting damaged during the cleaning process. By installing Ottawa Exhaust Fan Hinge Kits, you can not only save yourself money, but also bring your commercial kitchen up to code with NFPA standards. Hinges will help protect your roof and wiring from damage while also allowing you to clean your kitchen more effectively.
You can find a hinge kit that fits your budget, no matter the size or type. With our Ottawa Exhaust Fan Hinge Kits, you're guaranteed a product that will work and support the weight of your exhaust fan. Plus, our kits are made from high-quality materials, so you know they will last for years to come. The last thing you need is to spend money on regular repairs or new exhaust fans.s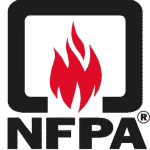 Our Fully Trained Service Technicians Follow The NFPA 96 (National Fire Protection Association) Standards for Hood & Kitchen Exhaust Cleaning.
Get Your Free Hood Cleaning Estimate Now!
Why Do I Need an Exhaust Fan Hinge Kit for my restaurant Exhaust Fan?
Commercial restaurant exhaust fans, especially the upblast variety, come with a number of very useful features, but they're extremely heavy when they are in operation. In other words, it's difficult to move them.
Exhaust fan hinges help to support the weight of these fans so that you can easily manipulate them from their installed location without putting too much strain on your back and muscles.
There are several different varieties of exhaust fan hinges, making it easy to find the right type for your specific needs. Whether you need quick release or adjustable hinge components, there is a kit that will make working with your restaurant exhaust fan easier and less strenuous.
The hinge kit makes cleaning and maintenance of your fan less of a hassle, and it also helps to protect the lifespan of your exhaust fan by minimizing wear and tear. In commercial kitchens like in restaurants, hospitals, and hotels, the exhaust system is quite the challenge to handle due to its enormous size and weight. Fortunately, there are hinge kits that can make the task much easier.
How Does An Exhaust Fan Hinge Kit Work?
The National Fire Protection Association's NFPA #96 fire code standards require that an exhaust fan hinge kit be installed on any restaurant equipped with a kitchen grease exhaust. An exhaust fan hinge kit is designed to allow the removal and replacement of grease filters without tearing down and reassembling the entire system. The hinge kit typically consists of two or more metal brackets that are attached to the frame of the door. Attached to each bracket is a hinge pin, and these pins are connected by a chain or rod. The grease filters rest on the hinge pins and can easily be swung open for cleaning when the fan is not in use.
Did you know that there are various types of hinge kits for restaurant exhaust fans? Even though they look different, all hinges serve the same purpose – to act as a movable joint connecting the fan to the curb so it can be easily opened and closed. If you're about to invest in one, you must first figure out if you want a single or double hinge kit. Single hinges work well on smaller doors, whereas double hinges can support greater weight and provide additional strength.
Another consideration is the material of the hinges. Aluminum is often used, as it's lightweight and rust-resistant. However, stainless steel hinges are also an option if you want to ensure that your exhaust fan hinge kit will last for many years without any problems.
What are the benefits of installing exhaust fan hinges?
By installing exhaust fan hinges, you not only make your commercial kitchen hood system compliant with the law but also safer and easier to inspect, clean, and maintain.
Upblast fans are key for restaurants, as they help remove dirty air, smoke, and heat from the kitchen. However, because your rooftop fan works very hard, you ought to keep it clean and maintained; an exhaust fan hinge kit will allow you to do just that.
Hinge kits not only improve safety by making it easier to access the inside of a fan for inspection and cleaning, but they also make maintenance less difficult. By holding the fan at the correct angle, hinge kits ease projects that might be dangerous without one—such as taking out a heavy or greasy fan where someone could potentially drop it on their foot.
Not only is it easier to keep your exhaust fan clean, but it also helps prevent fires and keeps your ventilation system running smoothly. By regularly cleaning your exhaust fan, you'll keep your rooftop free of pesky grease build-up.
Safer and Easier to clean,
inspect and maintain your Exhaust Fan
An exhaust fan hinge kit installation will not only make it safer for those who need to access the inside of the fan, but also enable them to do so more rapidly. Because they won't have to entirely remove the fan, they will ultimately save time and money.
In a commercial kitchen setting, this convenience translates to increased productivity, better food safety and fewer headaches for your employees. Another reason why exhaust fan hinge kits are such a worthwhile investment is that they lessen the need for maintenance and inspection.
 This is because the hinge kit allows for easier and safer access to mechanical, electrical and exhaust components. As a result, your exhaust fan is expected to operate in optimal condition and prevent costly repairs from damaging the entire system or interrupting daily business operations.
Saves time during maintenance.
A hinge kit designed for a commercial kitchen exhaust fan will help save time during routine maintenance and cleaning. Most of these kits include replaceable brush strips that can be easily removed for cleaning, which will reduce the amount of time required to clean the fan by up to 50%.
Additionally, many hinge kits are designed with self-lubricating bearings that help prevent friction, thereby reducing wear and tear on the fan system. This reduces the likelihood of unexpected malfunctions or breakdowns, which means that less time will be required for repairs and maintenance overall.
If you are looking for a hinge kit to help save time during regular cleaning and maintenance in your commercial kitchen exhaust fans, then look no further than our range of high-quality hinge kits from various leading brands. We carry a wide selection of options, including ones that feature quick-release latches to speed up installation and removal times.
Exhaust Fan Hinge Kits for Facility Rooftops
Chances are, you've come across a problem with the rooftop exhaust fans. The hinges on those heavy mechanical systems often need to be replaced or repaired after many years of use. It can be difficult finding the right parts for these applications, but we make it easy!
We offer a range of exhaust fan hinge kits that are perfect for facility rooftops. With our complete line of high-quality hinges, you'll find the right one for your application, and they're designed to last a long time.
When you need parts fast or want peace of mind knowing that you got the best available, trust our exhaust fan hinge kits. We're committed to offering premium quality at an affordable price, so you're assured that your equipment is well-protected.
For commercial kitchens that house large exhaust fans, we have several sizes and styles that are designed to fit your needs. We also offer durable hinges for mechanical rooms and other types of buildings.
What People Are Saying
See what our customers are saying about us
They do great work and my kitchen hood is super clean again. Thank you
We hired Ottawa Hood Cleaning to clean our kitchen exhaust hoods. Ali and his team are amazing to work with. From the time we called and booked our appointment to the time the service technicians showed up these guys are true professionals. Thank you
Can't say enough good things about Ottawa Hood Cleaning. They know the restaurant business. They know what restaurant owners want and need. They kept the kitchen disruption to a minimum and were in and out within half a day. Great work. Thank you
Ottawa Hood Cleaning Areas Served